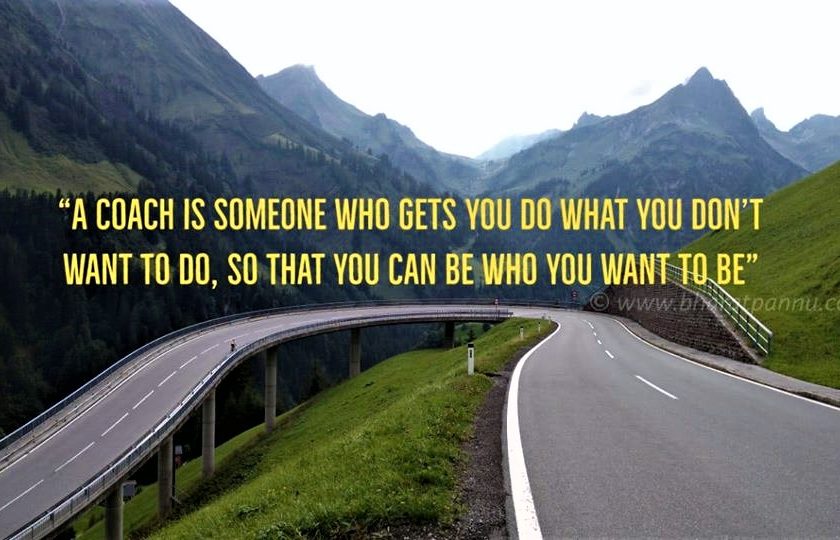 You can tell your coach the goal you have set for yourself but the path towards the goal has to be set by the coach. The only aim of a coach is to get maximum results with minimum effort. He also keeps you motivated and keeps you moving towards your goal. I have been lucky to train with the best of the coaches who have always succeeded in extracting the best out of me.
"Your coach is like a ship`s rudder, they determine where you are going."
Post successful completion of the 1000 km Ultra Spice Race in Jan 2017, I decided to train under a coach for any further event. The strong conviction behind this was the fact that a coach has already been through the journey you are planning to undertake. He will prevent you to do any mistakes which can affect your performance and he passes on his experience to make sure that you excel.
Race Around Austria (RAA) was the first challenge in front of me and limited training time of 04 months made this challenge even tougher. At this critical juncture, 'IRONMAN' Chaitanya Velhal (Chai) came to the rescue and trained me for the event. My confidence level shot up when I saw happiness in his eyes, seeing the improvement in my performance. And it's icing on the cake is when your coach himself accompanies you to Austria for the event to motivate you. RAA was a great success and thanks to Chai for every support. Divya Tate (Director, Inspire India) was the crew chief for the team and her crewing experience in the international races was instrumental in finalizing a successful plan.
Later on, I did the 1750 km Ultra Spice Race. This race was a litmus test; to decide whether to participate in RAAM or not. But thankfully it went amazingly well. Ultra Spice Race was a wonderful learning experience and the decision to go ahead with RAAM became concrete.
The biggest dream for any ultra-cyclist is to be a RAAM finisher. Preparations were now on for the ultimate challenge, which is also known as 'The Monster RAAM' among the international ultra-cycling community. Preparations for such a big event require detailed planning and absolute flawless execution. Catering for contingencies is also a part of planning.  This goal demands dedicated efforts, not only from the rider, but also from his complete team, and the coach plays a pivotal role in orchestrating the strategy. My initial part of RAAM training was initiated by Miten Thakkar (Cyclozeal).  He primed me with the challenge in front and guided me in the initial planning for the event.  His RAAM crewing experience with Mahajan Brothers in 2015 and Team Sahyadri in 2017 was a big asset for sure.
A break in training happened when I went for crewing with Team Sea to See at RAAM 2018 to gain first-hand experience of the race. The experience helped me in preparing for the race with a new zeal and insight.  By this time I was in touch with Mr. Tracy Mckay for the role of crew chief & coach.  He has participated in RAAM and has coaching experience of more than 25 years in the ultra-cycling arena.
As I was getting ready for the 1750 km race in the 3rd edition of the Ultra Spice Race 2019, my team was taking this event as a simulation ride for the ultimate challenge at RAAM. My coach was monitoring my race to derive inputs for the bigger challenge and our team was sharpening their skillset to work in cohesion towards the goal in clockwork precision. The complete team was in an upbeat mood for the event but my collar bone fracture just before RAAM 2019 was a big setback. Post recovery, I resumed my training to set new benchmarks and the journey towards RAAM is still on under the able guidance of my mentor Tracy McKay.
I have been lucky to be in safe hands during the ultra-cycling journey. They have taught me different facets of cycling and I believe I have tried my best to be a good student who imbibes it all.
A good coach understands the pulse of his athlete and knows how to push the athlete to his limit. He ensures the athlete is motivated and is developed; not only physically but mentally as well.  He directly interacts with the complete team as well and stays invested in team building as well.  He loves to see his athlete achieve their aim.
The list of persons who have been guiding me in this journey is exhaustive and I am thankful to each and every one…