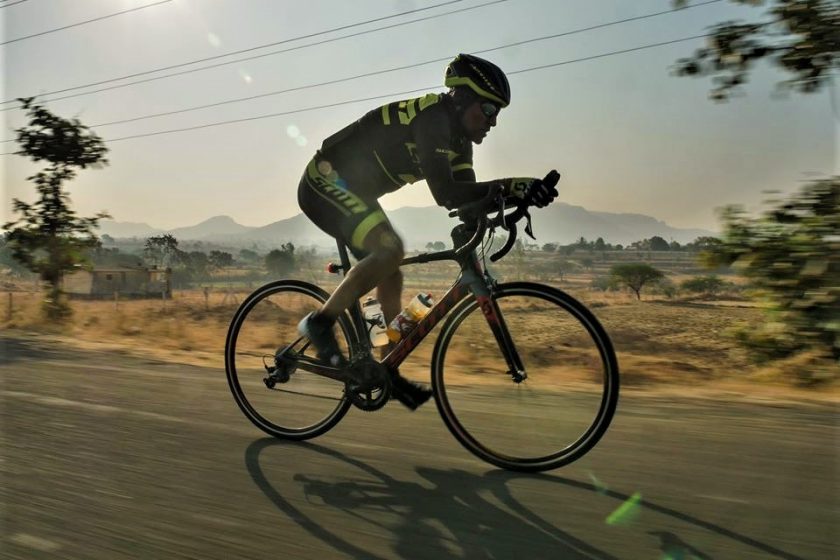 Chaffing and Saddle Sores
In all my races, I have always been troubled by chaffing & saddle sores the most. It prevented me to sit on the saddle comfortably and this used to have an adverse effect on my performance. My crew is a testimony to this.
Being comfortable on the bike has always been a top priority and I have been experimenting in my training rides with new types of equipment and better bib shorts, as well as from other`s experience, in an endeavour to find the best which suits me. At times, I had been really depressed when I was unable to find any solution, despite all efforts,
My team`s recent participation at Ultra Spice Race 2019 was a test run to Race Across America in June 2019. I was upbeat and mentally prepared to perform. This confidence was complemented by the SCOTT FOIL 20 (for flats) and SCOTT ADDICT 10 (for climbs and rolling terrain). But a litmus test of any equipment / your preparation is a multi-day race, which can never be simulated in any training ride.
I was very particular about chaffing and saddle sore. I was using SCOTT RC PRO +++ BIB SHORTS, Physiosaddle (https://edge-cycling.com/) on ADDICT 10 and Syncros FL 2.0 (Narrow Width) on FOIL 20. This magical combination helped me sail through the 1750 km of Ultra Spice Race without any issues of chaffing/saddle sores.
The comfort level of these bib shorts was outstanding. I had tried bib shorts of various brands but the stretchable fabric gives a very good feeling. The padding was super effective in preventing chaffing of softer tissues.
Finding the right saddle had always been a tough choice to make. To be sure whether the new saddle suits you, it has to be used for a few long rides. Even the costliest of the saddles didn`t work well for me. The combination of the saddles was helpful in keeping me comfortable on the bike. The different designs of both the saddles, was effective in changing the pressure points at regular intervals, thus relieving the stress regularly. Getting up from the saddle at regular intervals helped me in maintaining the required blood circulation and thus relieving the pressure points.
Another major aspect which helped me in tackling this problem was strength training at Sports Medicine Rehab. Correct posture on the bike helped me to maintain better control on the bike as well as improve my performance.
It is difficult to assign a specific reason to the problem of chaffing/saddle sores and the solution can be achieved by learning from the experience of others & experimenting.
Have a pain free ride!!!